At Dental Healthcare Practice we offer a complete range of cosmetic dental services to make a positive difference to the lives and the smiles of our patients. Headed up by Dr Mark Setters, who has over 20 years' experience in cosmetic dentistry, our team use the latest technology and the most recent cosmetic dentistry techniques to give you a smile to be proud of.
Our experience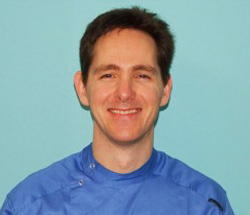 Dr Mark Setters is the principal practice owner at Dental Healthcare Practice. Dr Setters and his team have extensive experience in treating complicated dental cases and bringing consistently good long-term results using cosmetic dentistry. Dr Setters has attended courses at leading US dental institutions and is attached to Guys Hospital in London. He is a truly exceptional cosmetic dentist.
Dental Healthcare Practice bases its ethos on prevention, so you can be sure we'll do everything we can to keep your smile and your teeth at their best. We are confident that we are the best cosmetic dentists West Sussex has to offer. Come and see us for a consultation. We are confident you will be delighted with the results.
Our cosmetic dental treatments:
We offer the latest technology in teeth straightening in the form of the Inman Aligner. It's a fast, affordable and kind way to straighten crowded front teeth. Only certified Inman Aligner specialists can provide these aligners and Dr Mark Setters is certified to provide Inman Aligners at Dental Healthcare Practice. There are a number of teeth straightening aligner systems, including Clearstep R Invisalign R and Smile Align R.
For all of your cosmetic dentistry requirements, including straightening out overlapping, crooked or gappy teeth, contact us now on 01403 259717. We are the cosmetic dentists you can trust to safely put a smile back on your face.
A crown is a tooth-shaped cap that is placed over a damaged or broken tooth to restore or improve its appearance and can also be a solution to provide protection for a weak tooth. Bridges are commonly used to replace one or more missing teeth.
Missing teeth can cause remaining teeth to shift or rotate, and can also lead to gum disease and jaw joint disorders, so when teeth are missing it's important to get appropriate dental treatment. The costs of crowns and bridges vary but generally, our prices start at £512, while bridges to replace one tooth start at £895. To find out more about crowns and bridges contact us now to make an appointment.
See more pricing details here.
Dental implants are the closest solution to the real thing when it comes to replacing a missing tooth, and are one of the most successful treatments in modern dentistry. Dental implants involve inserting a base into the jawbone to hold an artificial tooth in place. Our specialist Implantologist, Dr. Fadi Barek has successfully placed over 1,000 implants in his career so far. This is one of our areas of specialism so you can be sure you are getting the very best treatment when it comes to dental implants in West Sussex. Prices for dental implants start at £2,318.
Dentures are sets of artificial teeth that can act as replacements for missing teeth. Our focus at Dental Healthcare Practice is on providing exceptional quality dentures that make a difference to the quality of your life. Eating, smiling and living get easier with our exceptional dentures fitted to suit your exact requirements. We can offer either full or partial dentures. Treatments for dentures start from just £520. Learn more about our denture treatments here.
A smile makeover is designed to improve the appearance of your smile and uses a variety of treatments and techniques to give your smile and your teeth a more natural look and a stunning smile. We can align crowded teeth, reduce protrusions, replace missing teeth, whiten teeth and add veneers for a complete smile makeover. Prices vary considerably depending on the extent of the dental work required. Contact us to arrange for a smile makeover consultation and find out more about achieving your perfect smile.
Teeth whitening treatments are hugely popular, and with a range of options out there on the dentistry market, it can be hard to know which one is right for you. We have extensive experience of teeth whitening and use a range of procedures. We can discuss the options with you and help you to choose the procedure that will get the best results for you and your teeth. Our treatment options include teeth whitening carried out at the surgery and teeth whitening kits to be used at home. Our teeth whitening prices start at £399.
Cosmetic Dentistry FAQs
What is cosmetic dentistry?
Dentistry is no longer confined purely to function. The appearance of our teeth has become increasingly important and that's where cosmetic dentistry comes in. Cosmetic dentistry refers to treatments designed to improve the appearance of our teeth and our smile. Treatments can straighten, lighten, reshape and repair teeth and such treatments include veneers, crowns, bridges, implants, teeth whitening and teeth straightening. With the help of cosmetic dentistry your teeth can not only stay healthy, they can look great too.
Veneers are the quick way to get a beautiful smile and are perfect for people with chipped or heavily stained teeth, and can also help to close gaps between front teeth. Veneers are essentially thin slices of porcelain that are made to fit perfectly over the surface of your front teeth.
What is a crown?
A crown is an artificial cap that fits over a broken tooth. It makes the tooth stronger and gives it the appearance of a natural tooth. Crowns are also used to repair teeth weakened by decay or a large filling.
What are crowns made from?
Crowns can be made from a range of materials. There are ceramic or porcelain based crowns, as well as porcelain fused to metal, gold alloys and base metal alloys. The type of crown you choose will depend largely on the position of the tooth being crowned. Durability is best in gold and metal alloys.
What is a bridge?
Bridges are used to replace one or more missing teeth and are ideal for those with a few missing teeth who don't like the idea of wearing dentures. Bridges are adjoined to crowns, which are made to go on the teeth either side of the gap.
What are bridges made from?
Bridges are usually made from precious metal bonded to porcelain.
What are dental implants?
A dental implant is an artificial tooth root, which is usually made from Titanium. A dental implant is fitted directly into the jaw bone and once settled a replacement tooth is screwed into the replacement root. They are the closest thing to real teeth. Dental implants are generally made from Titanium because it is so inert the bone doesn't recognise it as a foreign material.
Can anyone have dental implants?
No. Dental implants aren't suitable for younger patients as they can only be fitted once the jaw has stopped growing. Some people with poor dental health or some medical conditions may also not be suitable candidates for dental implants. Every case is different, so it is best to discuss your case with a dental implant expert, such as Dr. Fadi Barek recommended at Dental Healthcare Practice.
Can I get stains removed from my teeth?
Yes. Tooth whitening is a highly effective way of removing stains and lightening the existing shade of your teeth.
What does tooth whitening involve?
Professional bleaching is the most common way to whiten teeth. Your dentist applies whitening product to your teeth using a specially made tray which fits over your teeth. The active ingredient in the bleaching product is hydrogen peroxide, and it works by releasing oxygen which gets into the enamel on your teeth and makes the colour lighter and brighter. Usually, treatments are continued at home over 3 or 4 weeks for best results.
Can my crooked teeth be straightened?
Misaligned teeth are one of the most common complaints dental patients have. While it is best to straighten teeth when you are younger, it's still possible to straighten them when you are an adult. Braces or orthodontics are often used to straighten teeth, but there are now less lengthy and invasive alternatives, such as invisible braces and clear positioners.
Can the size and shape of my teeth be changed?
The shape and size of teeth can be corrected using porcelain veneers.