With dental treatment often proving to be quite expensive in the long haul, many patients look to find a Denplan dentist to ease the costs.
What is Denplan
Dental Healthcare Practice can offer patients the opportunity to take advantage of the full dental coverage plan provided by Denplan which allows you to spread the cost of your treatment out into an affordable monthly dental plan.
Denplan are the UK's leading dental payment plan specialists with over 1.7 million patients across the country.
Denplan supports a preventive approach to private dental care and looks to stop dental problems in their tracks before they can cause any problems. They do this by providing high quality, affordable private dental plans to people across the UK.
What does it cover?
The Denplan Care payment plan covers the majority of dental treatments required to help maintain oral health. Dental assessments are carried out to determine the cost, as this will depend on your current dental health. Many forms of treatment are included where clinically necessary They include:
Fillings
Extractions
Dental Check-Ups
Dental X-Rays
Preventative Dental Advice & Therapy
Periodontal Treatment
Worldwide Dental Injury & Emergency Cover
What we offer for Denplan customers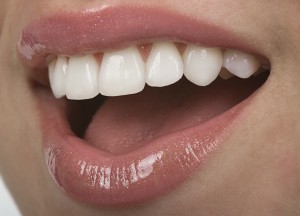 We offer two different plans
For a single monthly fee you receive, at no further cost,
Checkups
X-rays,
Hygiene appointments
Root canals
Simple extractions
For more complex treatments such as crowns and dentures, you will pay only 33% of normal fees
The monthly fee ranges from £17.72 to £56.72, depending on your dental health.
You will need any outstanding treatment to be completed before you can join this plan.
Practice plan
For a single monthly fee, you receive annually:-
2 checkups
2 hygiene appointments
Routine x-rays
The monthly fee is £18.75
You do not need to be dentally healthy to join this plan.
Further benefits
Both plans also provide at no extra charge:
Insurance cover towards costs for dental treatment as a result of an emergency or accident.
This applies in the UK and abroad.
Get In Touch to Find Out More
The Dental Healthcare practice are very happy to be able to offer services under the Denplan scheme for people in Horsham, Southwater and right across West Sussex.
For more information on the Denplan scheme, call us on 01403 259717 or fill out the contact form on this page to arrange an appointment. We look forward to hearing from you.